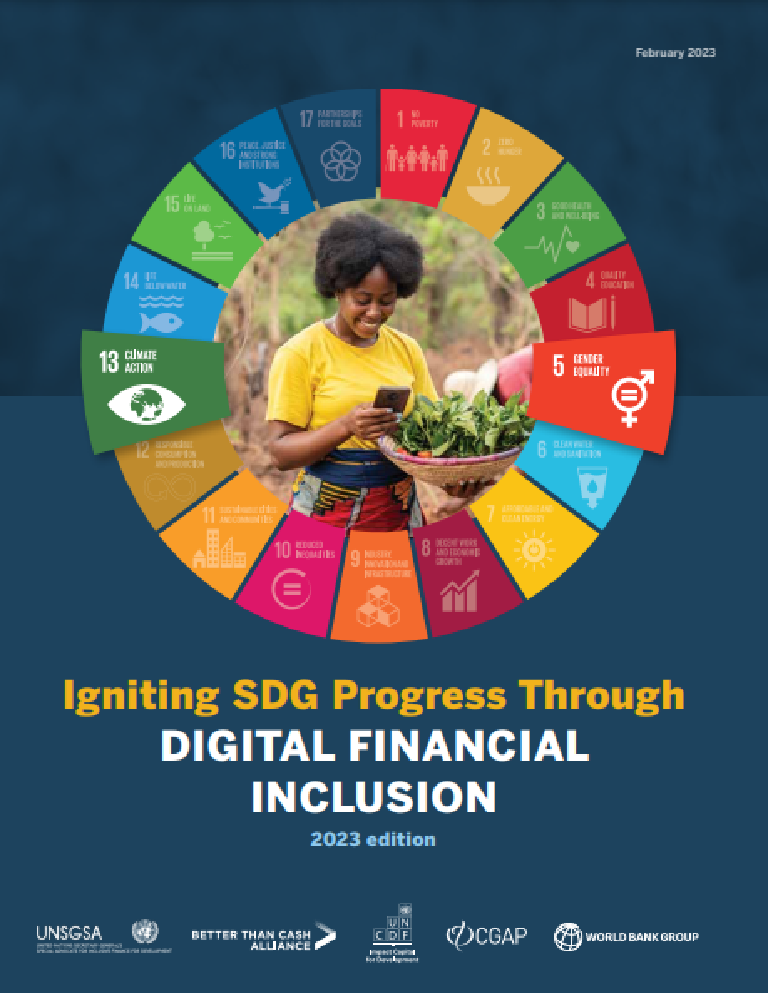 Igniting SDG Progress Through Digital Financial Inclusion
Digital financial services offer real hope to help the world get back on track from the severe negative impacts from COVID-19. Building on the success of the 2018 edition, this new version provides updated and extensive evidence-based examples of the benefits of digital financial services for the 13 relevant Sustainable Development Goals (SDGs). This version takes a stronger focus on women and climate change across these 13 SDGs. If you are a leader in government, business, or civil society, this compendium will give you plenty of good reasons to make responsible digital financial inclusion a priority to advance the SDGs.
Date:

12/02/2023

Sector:

Any

Topics:

Digital technology, Gender equality, Inclusive finance

Regions:

Global

Resource type:

Publications

Institutions:

United Nations-based Better Than Cash Alliance, Office of United Nations Secretary-General's Special Advocate for Inclusive Finance for Development (Her Majesty Queen Máxima of the Netherlands), United Nations Capital Development Fund, Consultative Group to Assist the Poor, World Bank.